As teacher of show handling classes for The Danish Kennel Club I do get in contact with many different breeds and sometimes I'm asked to handle other dogs. Therefor I have shown some terrier breeds, but of course it's mainly my own breed, the cairn terrier, I'm showing.
Of course I do groom and show my own dogs, like I often groom the dogs I'm showing for others.
Here you can see some of the dogs where I have been involed with grooming and/or handling.
2010:

31.01. - DTK, judge Rita Kadike-Skadina, Latvia: Sensei's Charlie's Angles BOB - Sensei's Platoon BOS: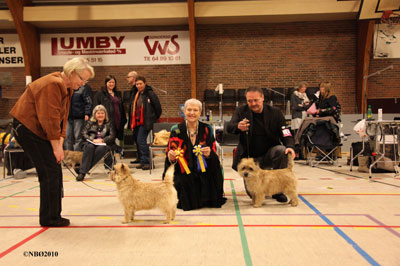 Handling and grooming:
Cairn Terrier of the Year 2010, Cairn Bitch of the Year 2009.
Dkch Klbch Lvch Noch Intch Sensei's Charlie's Angles, who got her Danish Championship in 4 months.
Owners: Dorte og Ole Jensen, Kennel Sweet Beauty.
Grooming and handling: Ghita Jensen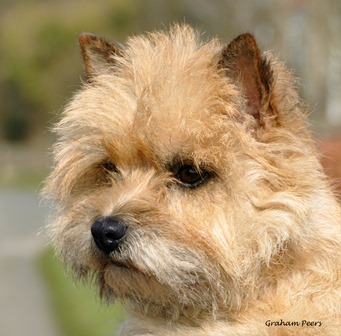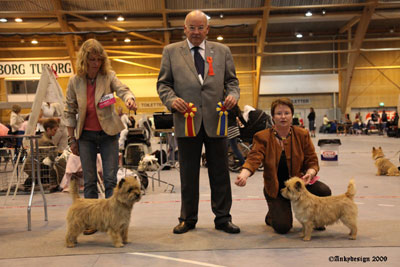 Handling to championships and partly grooming:
Dkch Ltch Lvch Dech Devdhch Intch Janet Jackson's Oline.
Owner: Anette Jakobsen, Kennel Janet Jackson's.


Handling to CC:
Ol'kyarnrowen's With All My Love.
Owner: Ellen Julsgaard, Kennel Cale Hill's.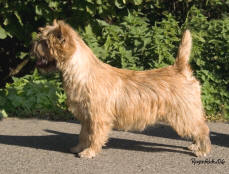 Handling and grooming to qualification for the Cairn Terrier Yearbook:
Sweet Beauty Alexander McQueen.
Owners: the Rosenbæk family, Ærø.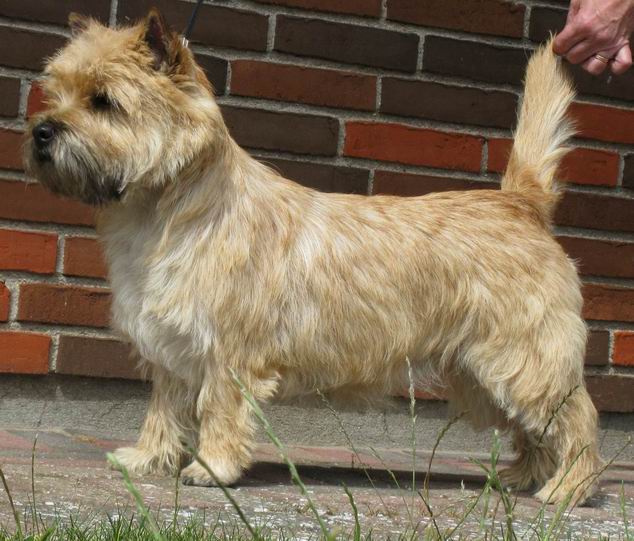 Cashi's Emmet Of Mokke.
Owner: the Møller family, Tommerup.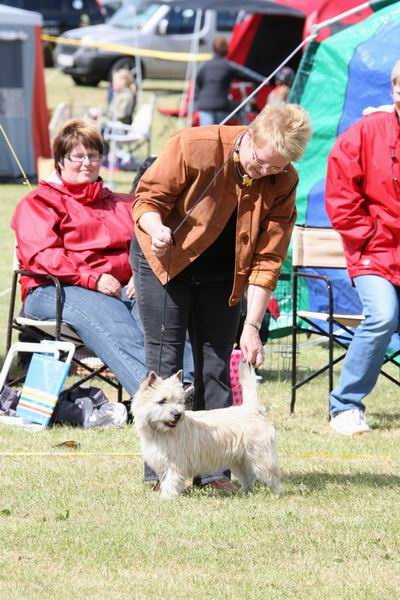 Smilla:
Owner: Jytte Hald Christensen, Skaarup.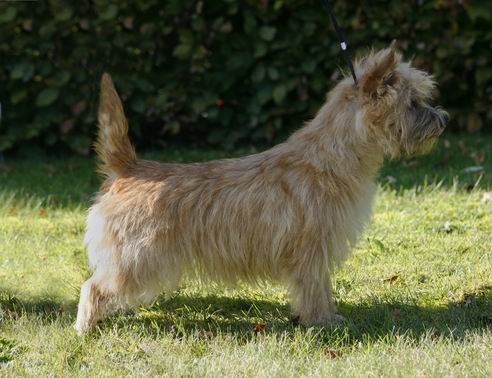 Kiokas Cilica. Ejer familien Grandt, Hesselager. (no picture)

Cairn Lodge Bailey.
Owner: Lykke Hansen, Nykøbing F.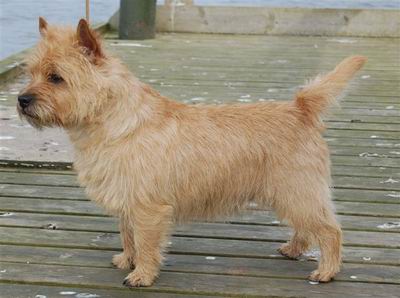 Cairn Lodge Ally.
Owner and breeder: Vivi Jægerstrøm, Nykøbing F.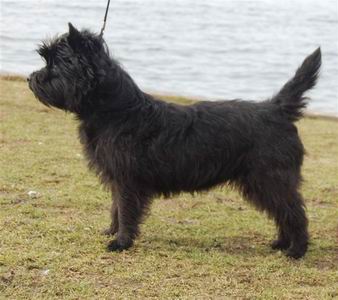 A little part of the dogs I have shown.