Kennel Nicktime Cairn Terrier - News 2007-2008
Dkch Fich Devdhch Gich Intch Ltch Lvch Luch Eech Baltch Dech Usch Ptch Sich Zalazar Yahoo :
Portuguese Champion
Slovenian Champion

Waiting to get in the ring in Sintra, Portugal.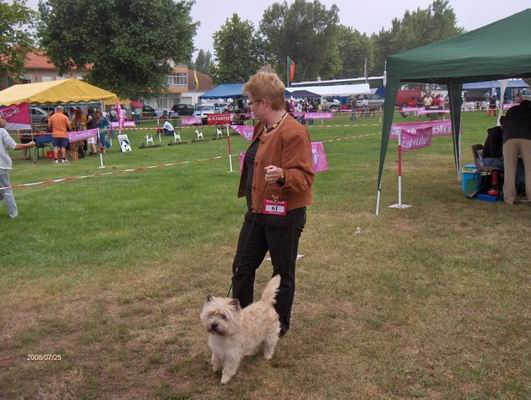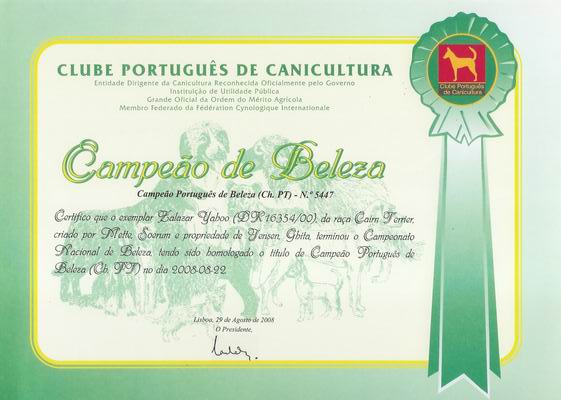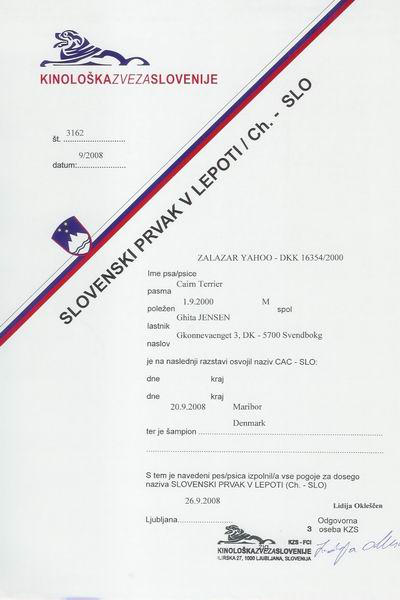 February, 2008 Zalazar Yahoo goes BOS and Zalazar La Belle goes BOB.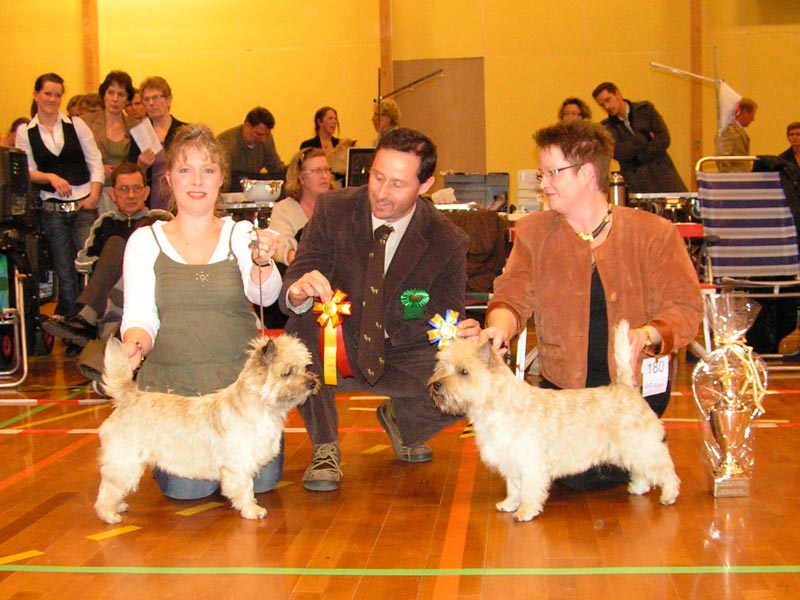 2008 was also the year, where Zalazar Yahoo aka Ringo on August 1th. sired a litter of 8 puppies. Dam: Dkch Sensei's Charlie's Angles. From this litter Sweet Beauty Keswich Codlin now lives with his father and grandfather.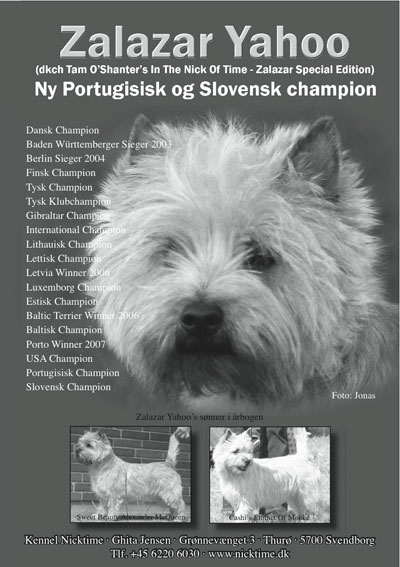 Dkch Tam O'Shanter's In The Nick Of Time:
2006 was spend to treat Nicky's back with massages and swimming and in spring it looked like his was once again ready to be entered for a show. Terrier specialist Alex Krasilnikoff was the first who ever judging Nicky when he was entered in baby class in 1996 and when I saw he was going to judge cairn terrier Nicky was entered under him. Even though Nicky was now 11, 5 years old the critiques said: Good stabile movement and especially with good drive from behind". As the only veteran entered in the breed Nicky got Best Veteran in the breed. 

Later the same day we went to compite against the veterans from the other breeds and I think there was 10-15 veterans in pre-judging ring. I didn't feel the judge, Marianne Baden, was looking in the direction of the small dogs, but I was mistaken as Nicky becomes BEST IN SHOW VETERAN nr. 2

and at that point I was certain that no better and nicer end of Nicky's time in the show ring could be made later and Nicky was retired from the show ring.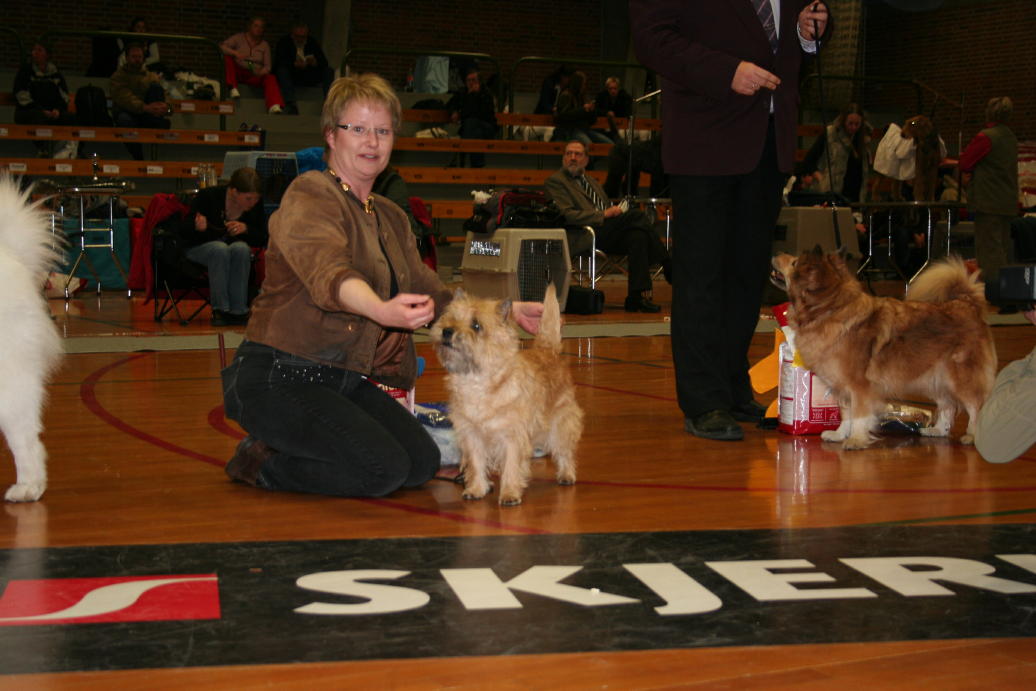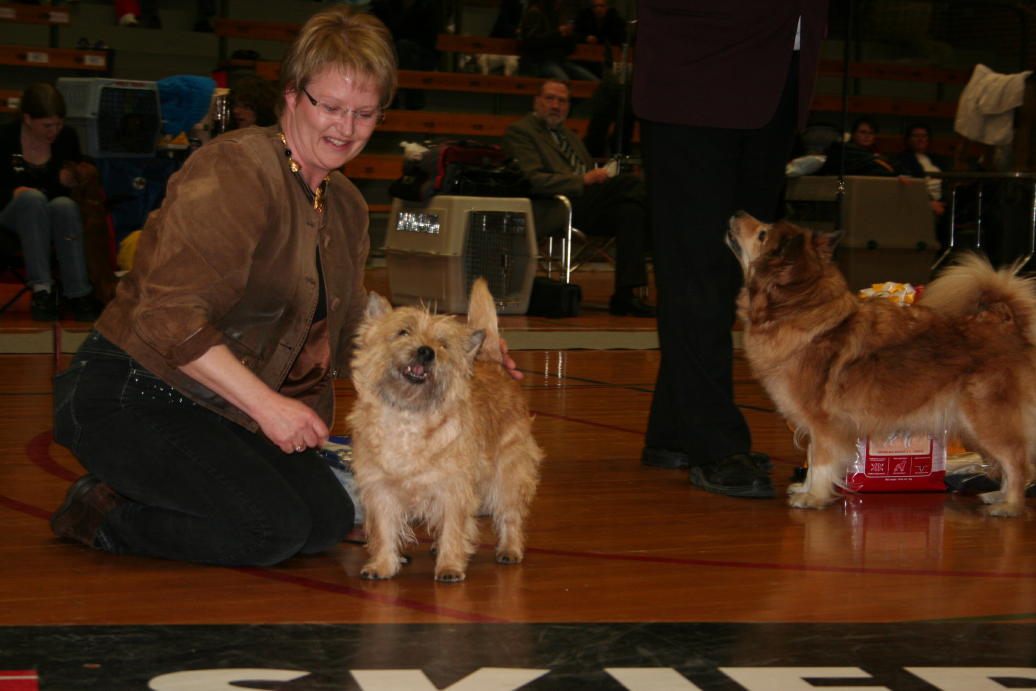 Dkch Fich Devdhch Gich Intch Ltch Lvch Luch Eech Baltch Dech Usch Zalazar Yahoo :
Amerikansk Champion
Porto Winner 2007 in Portugal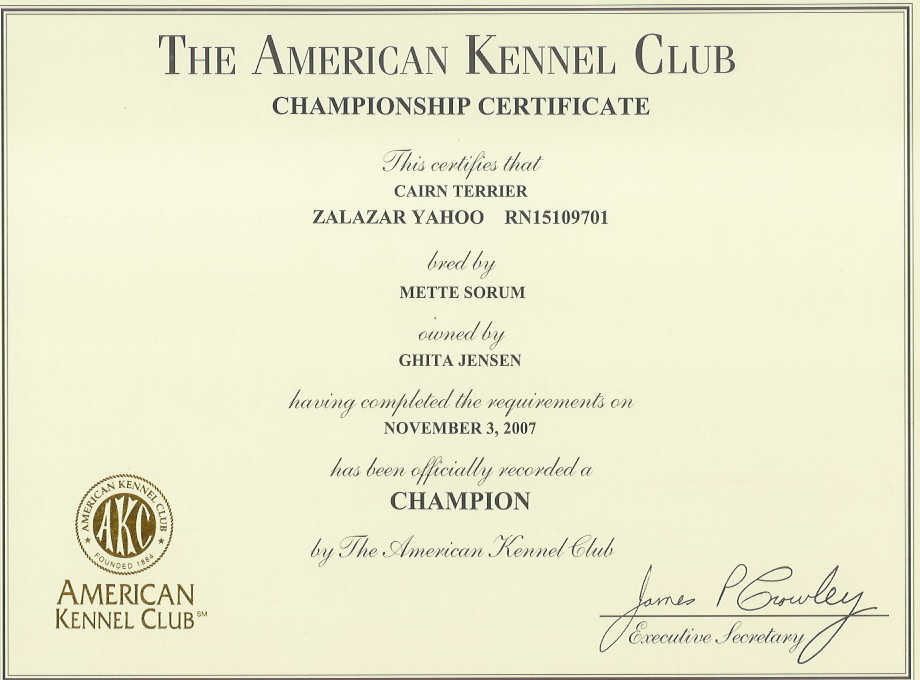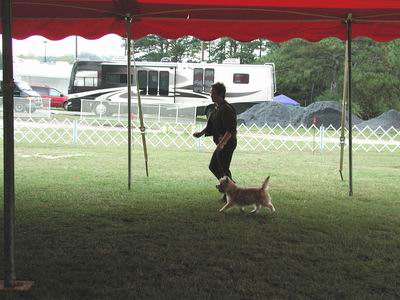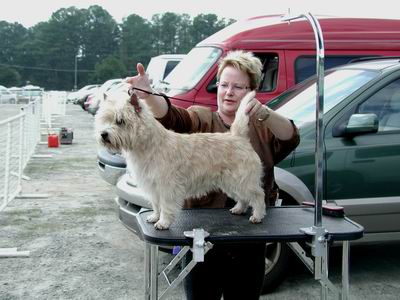 Portugal january: Zalazar Yahoo 2 x Best of breed with CC, Cacib and QC