07.11.2010 - DKK International - judge Liliane De Ridder-Onghena, BE.

Sweet Beauty Keswich Codlin 3. winner open class.
Sensei's Charlie's Angles 1. winner champion class, best bitch and BEST OF BREED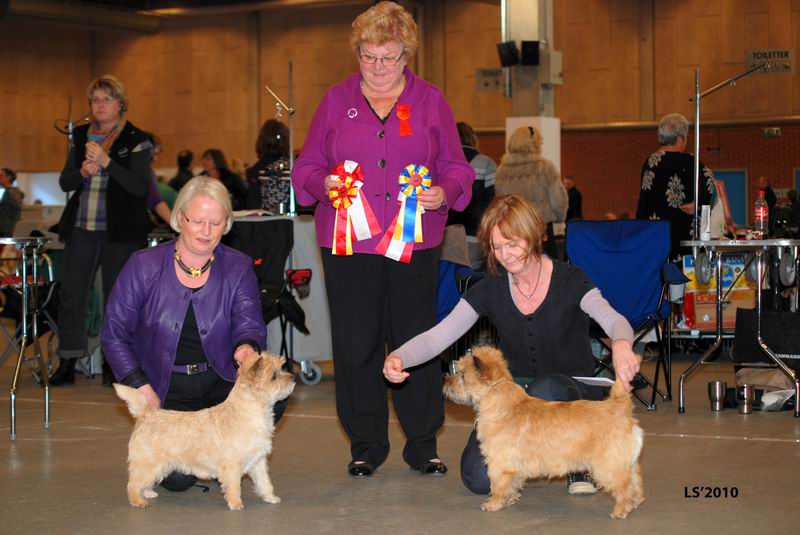 What an ending of a show weekend, but we thought we'd better stay for ring of honour and the group competition.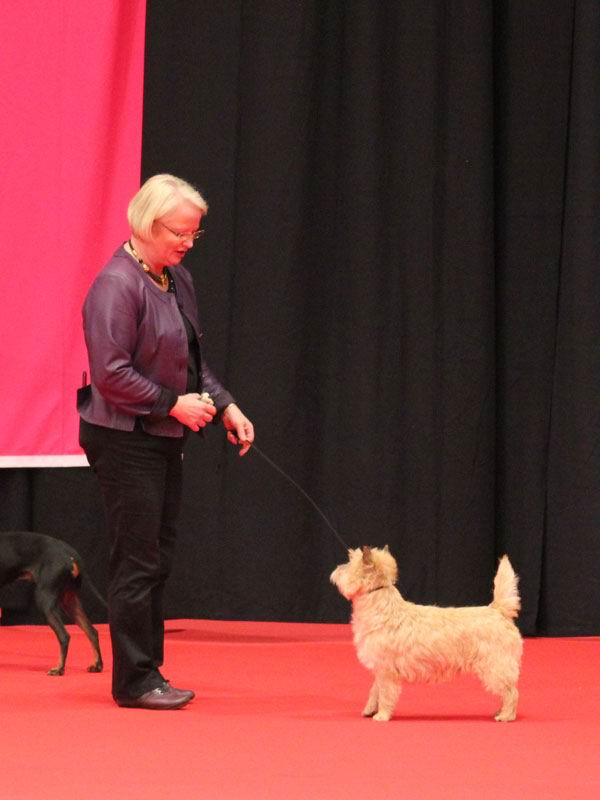 And what happen then ?

Sensei's Charlie's Angles is short listed between 4 dogs.

Airedale, Jack Russell, Staffordshire Bull and Diva.

4. place goes to Airedale.
3. place goes to Jack Russell.

Deep breath.

Diva and Staffordshire Bull are send around the ring, and then

DIVA IS ANNOUNCED AS THE GROUP WINNER !!!!!!!!!!!!!!

Unfortunately my achilles got damaged in the joy and happiness over the placement and therefor the picture with the judge is not good quality. My luck was that Michael did take a picture of Diva and I before my misfortune.

Thank you goes to JUNIOR HANDLER FOR THE YEAR 2010 Katrine, who showed Diva during the BIS finals.

Pfoto: Michael Andreasen, This e-mail address is being protected from spambots. You need JavaScript enabled to view it