DTK, Svendborg 13.07.2014 - judge Hassi Assenmacher-Feyel, DE:

Asta aka Bella won her 3. club CC and was BOS.
BOB Cairnrush Bolt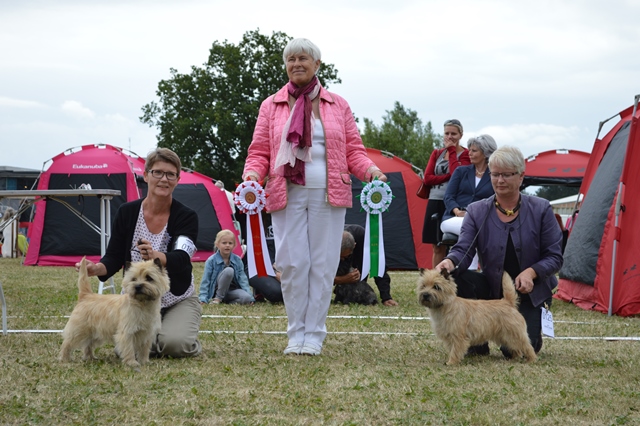 All Because Of You Minagro aka Monty won his last CC when he was placed as 3. best male and is now DANISH CHAMPION. Thank you Dana Ruppert for this picture.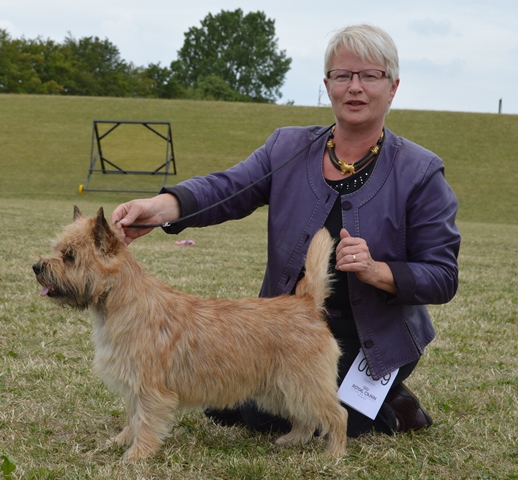 Sweet Beauty Keswich Codlin and Bella was BIS 1 Couple Class again and Sensei's Charlie's Angles ended the weekend as BIS 1 Veteran.