At the last show of the year in Billund 21th. of November I was happily surprised to be awarded The Danish Terrier Club's merit in silver by the president, Robert Raeder, for my work for the club.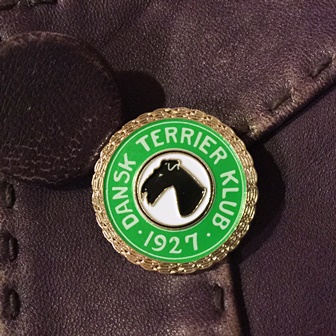 It makes you think about, what you have done to deserve this honour, and this is what I can recall.

10 years with rewriting critiques,
keeping a database of all judges, who have ever judged in Denmark, and which breeds each judged at the show,
co-teacher for DTK's show staff,
lecture about the health informations in the cairn terriers, including the structure of reparting about puppies and diseases,
the idea of a DTK Festival with 3 shows in one weekend, and markering the festival in English on Facebook,
proofreading for some DTK committies, and
occasionly speaker at the DTK shows.

THANK YOU to DTK's board members.